(POTOSI, Mo.,) The Hillsboro Hawks prevailed in a hard-fought rivalry battle against the DeSoto Dragons at Potosi High School to claim the Class Three District Two Championship 3-1 behind a two-run home run from junior Haley Spahr…
It marks the first district title for Hillsboro (26-3) since 2015 and snaps a streak of three in a row by the Dragons. Hillsboro was upset in last year's district tournament by the Farmington Knights, but there was no stopping them this time around…
For head coach Kevin Lucas and the Hawks, it's a great feeling…
Despite the 3-1 win, it was DeSoto striking first getting a RBI single from Abigail Sampson off of Hillsboro starter Emma Nichols…
The Hawks would respond in a big way in the bottom of the third inning behind a two-run home run from junior Haley Spahr…
It was Spahr's fourth home run of the season and it gave the Hawks the 2-1 lead. Spahr said she was looking for something over the plate in the hitter's count…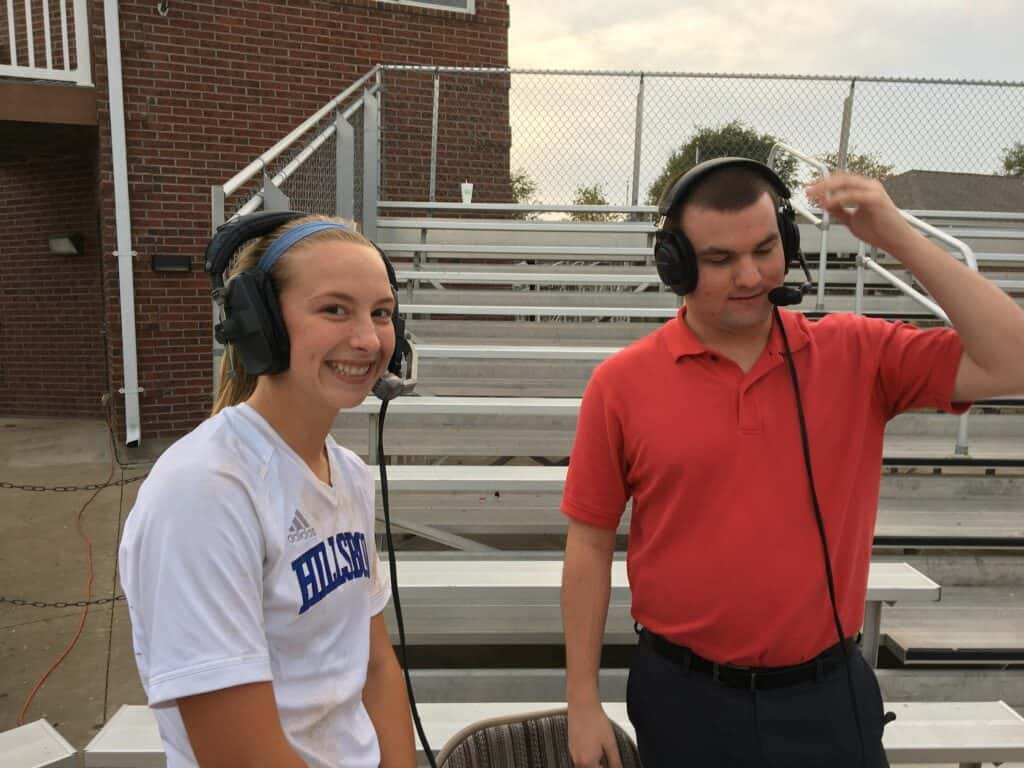 Spahr finished 1-3 at the plate with a two-run home run. Hillsboro starting pitcher Emma Nichols shut down the Dragons after the first inning run and threw a complete game allowing the lone run on five hits with one walk while striking out six along the way.
Lucas applauded Nichols' effort despite not having her best stuff…
For DeSoto, starter Tricia Charleville pitched well allowing just the three runs against one of the best offensive teams in state history as the Hawks have the single-season state home run leader in Carlie Sanders, and the team has the state record for most home runs in a season.
DeSoto head coach Matt Guemmer thought she threw a great game and the team gave Hillsboro a scare…
The Dragons finish their season at 15-11 and have their streak of four consecutive state sectional appearances snapped at four.
Hillsboro will play the winner of the Class Three District One champion. Cape Notre Dame will play the winner of Perryville and Fredericktown Friday for a chance to take on the Hawks in next Wednesday's state sectional round.
Full article with audio interviews can be found here: http://www.mymoinfo.com/2017/10/05/hillsboro-captures-district-championship-over-rival-desoto-to-move-to-softball-state-sectionals/